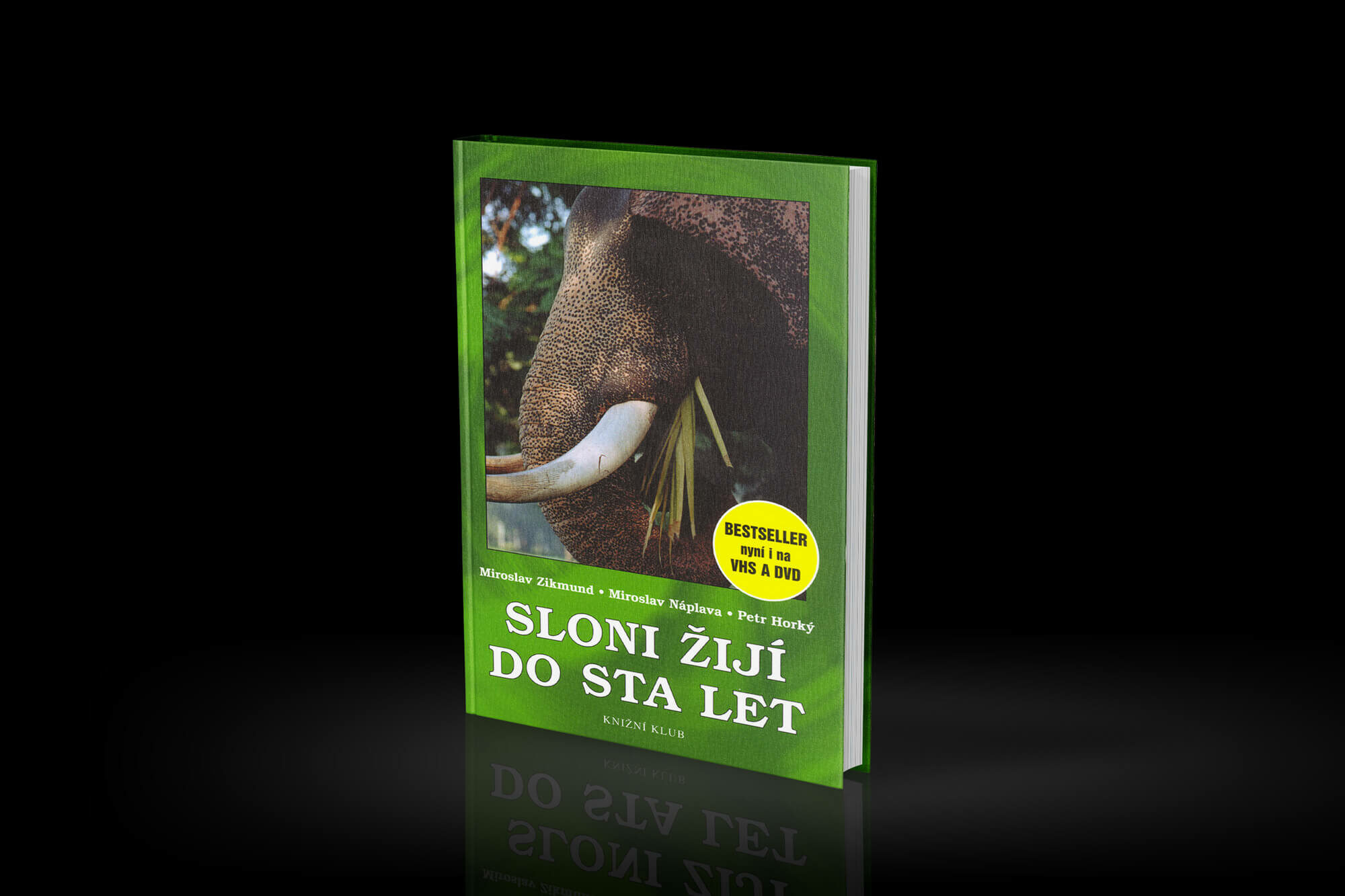 17. 08. 2002
Elephants live up to hundred years
Miroslav Zikmund, Mirek Náplava, Petr Horký
A travelogue via space and time, a book about coincidences, maturing and getting old.
Which romantic soul would not spring to life when they hear the names bringing the scent of faraway lands: Ceylon – today known as Sri Lanka and the Maldives. This books tells the story of the wanderings of three men: experienced, perceptive travellers, gripping story-tellers, photographers able to capture atmosphere and the right moments. They document natural beauty and meetings with famous people, such as Sir Arthur C. Clarke. They are our best guides to not only the present, but via the memories of Miroslav Zikmund also the past of the islands.
Excerpt from the book:
…They did not manage to revive the mahout, and the end of the sad event thus took place before a court. A disconsolate policeman and a legal representative of the killer appeared before the tribunal. The Elephant had his own legal representative? Yes, nothing unusual in Sri Lanka. If elephants can have their own trade unions here, why should they not also have the right to have a legal representative? This was also the case here. Dat Kota was acquitted; he had a right to do what he did. At the end of the day everyone knows that they should not work in a rut, even if they are told to do so by the authorities. The policeman went to prison. The then owner of Dat Kota supposedly put his head in his hands. He had sold the elephant immediately after the tragic event – for a very low price, five hundred rupees. After the acquittal verdict the elephant's price rose immediately. Amongst the people, the mahout remained responsible for his own death. He should not have allowed his elephant to work…!
Year published: 2002