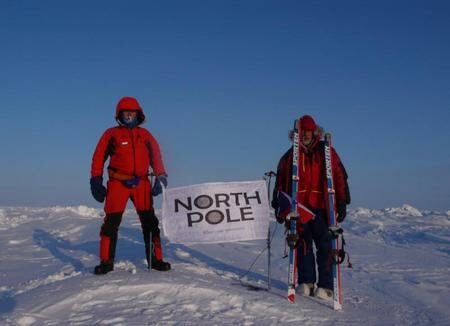 12. 04. 2008
Odmalička jsem se toho bál. Zima, moře pod nohama, všechno daleko. Když nečekaně svitla šance, že bych tam mohl vyrazit, měl jsem pupek, nadváhu, kamarády mezi štamgastama v hospodě. Otázka nestála tak, jestli tam dokážu dojít, jestli na to seženu peníze. Ale tak, jestli dokážu žít s tím, že tu příležitost nechám být. Předběžně jsem tehdy odložil hospodské řečičky o tom jak je život těžkej a jak se sny a cíle plní jenom v pohádkách a začal jsem běhat. Vzpomínky na vysokoškolské sportování byly mnohem milosrdnější, než skutečnost. První výklus na dvacet minut jsem ani nedokázal vydržet bez pauzy. Na první cvičné výpravě do zimy jsem si blbě sbalil jídlo i oblečení, takže jsem ukrutně vymrzl a bylo mi zle od vietnamských kudrnatých polívek, kterých jsem měl plný batoh (a za dva dny jezení toho glutamátu a kyselin taky plný zuby).
Trvalo to rok.
Nakonec jsem poskládal peníze, nějaké dovednosti i kondici.
Největší euforii během tohoto projektu jsem zažil dvakrát: když jsem zjistil, že tam fakt pojedu, a podruhé během cesty, když jsem pochopil, že na to mám, že se tam cítím dobře. Samotné dosažení pólu nejdelší českou cestou byla pochopitelně nádhera, ale už spíš třešinka na dortu. Více v knížce Zpráva o cestě na severní pól.